Benjamin Tindall ARIAS RIBA FSA (Scot) (1953) – Haddington, and encounters with builders, 1950s
My earliest childhood was spent in the pretty stone building just over the Nungate bridge, in the rough side of Haddington; a house my parents bought for £50 in 1950. My mother, Mary Tindall, repaired and altered it in a uniquely practical, sensitive and modernist manner that has influenced me ever since. The Tyne with the trout and swans and wanderings around the Garleton Hills made happy playgrounds. Later, my memories of East Lothian could be said to consist of builders and picnics.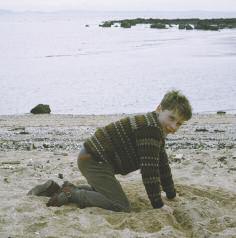 In the 1950s Hugh Whitehead was the great builder; he knew every quarry in the county, held a lot of property in Haddington, and had the most admirable aversion to paperwork I have ever come across. From him I appreciated the craft of building. Chisholms joiners in Haddington, where Tesco is now, was somewhere I worked during school holidays with the smell of hoof and horn glue and the wonders of moulding planes remaining as abiding memories. John Allan in Ormiston was another good and characterful builder, with a way around every problem and was a frequent visitor to my mother's office – my brother, Dan, worked with him during school holidays. David Smith, of Campbell & Smith in Ormiston, was another excellent builder and friend. In its heyday his firm was one of the best building contractors in Scotland, winning strings of Saltire Awards. Apart from financial acumen, their expertise was based on a great number of skilled tradesmen, who also had the skills required to keep his beautiful timber yacht on the west coast in perfect order.
My parents instilled in myself, Dan and my sister Jemima, their love of adventure and landscape. Picnics were a great family 'thing', often including a fire, sometimes for fish we had caught at sea or at the Hopes reservoir, or simply sausages. I think this is something my father (Frank Tindall) had learnt to enjoy whilst a soldier in the North African desert. Yellowcraigs was a particular family favourite; it was nearly always deserted, and my father got very passionate about the health-giving benefits of sea buckthorn. Aberlady was another favourite, especially to see the terns and the wild flowers in the summer. We frequently went to Gullane and Tyninghame as well. All this was no doubt related to dad's policy of negotiating Public Access Agreements for the whole of the county's coastline.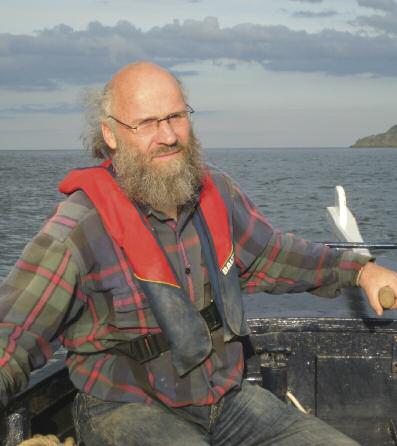 Behind all these interests there was a Scandinavian influence, such as a love of healthy living, being without shoes in the summer, and beautiful functional design. Before I went to university in Edinburgh I went to Denmark and worked for a joinery contractor in Aarhus. The 1960s housing in Cockenzie was very much of this influence, every house having an enclosed courtyard, with the use of timber and flat roofs (now replaced). The construction of the Cockenzie Power Station was very exciting, with its vast structure and huge machinery being installed. However, as a student, I was amongst the protestors against Torness Power Station. Who would consider it safe to build a nuclear power station on a headland whose name in the original Danish means Thor's (the God of Thunder's) Nose?'
In Edinburgh, Benjamin Tindall Architects have been the architects for the Hub, the Fringe, the shop and gates at the Royal Botanic Garden, the new Queen's Gallery, and projects elsewhere throughout Britain.